An International School as Unique as You Are
Offering Pre-school, Primary, Secondary and Sixth Form Programmes
Alice Smith School was the first British international school in Malaysia and the only 'not for profit' British international school in Kuala Lumpur.
With two stunning campuses, Primary and Secondary, providing world-class facilities and an abundance of green, open spaces we are passionate about the difference we make and proud of our excellent reputation in providing an outstanding and thriving all-round education based on the British curriculum for 3 to 18 year olds.
As a parent-owned school, we continually invest resources back into student programmes, campus facilities and teacher development.

A British international school for children 3 - 18 years old

83% of our teaching staff are from the United Kingdom

92% of our students gain places at their first choice world universities including Cambridge and Yale
Fill in the form to connect with admissions
FOUNDATION STAGE
Ages 3 - 5 Years Old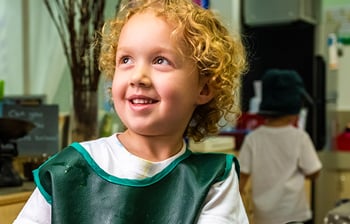 The Alice Smith Early Years Curriculum follows the skills and directives set out in the English National Curriculum. Our exceptional Early Years provision is led by experienced and well-qualified Early Years practitioners.
High quality play is valued. Our dedicated Foundation play areas and garden provide a stimulating and interesting environment where the children feel safe, cared for and valued. We aim to create a treasure-house of wonder and joy for curious young minds.
PRIMARY SCHOOL
Ages 5 - 11 Years Old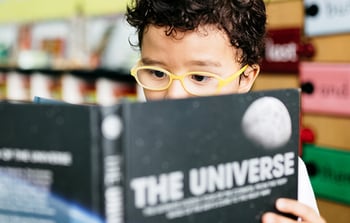 Your child will benefit from a wide range of activities where they will learn academically, socially and independently. All students have the opportunity to participate in sports, learn languages and develop a passion for reading, writing and numbers.
With 83% of our teaching staff being from the United Kingdom, your child will develop a growth mindset and a love of learning within the British curriculum.
Our 'Goal-focussed' approach means that learning across all subjects is connected. Your child will not only acquire deep subject knowledge but are also given vitally important opportunities to demonstrate that they can apply these in real-life contexts and transfer the skills acquired during lessons.
SECONDARY SCHOOL
Ages 12 - 16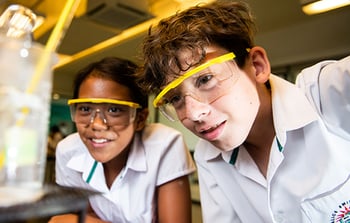 With a reputation as one of the top secondary schools in Kuala Lumpur, our Secondary Campus is a vibrant, caring and high-achieving learning community.
Alice Smith students consistently achieve high grades in their examinations - 54% achieved A* at (I)GCSE and 62% achieved A* to A grades at A Level.
Our secondary curriculum comprises English, mathematics, science and technology, sport, languages and the arts reflecting the very best of British education, enhanced and enriched by our international context.
SIXTH FORM
Ages 17 - 18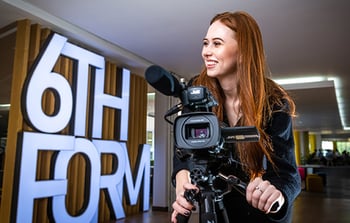 Alice Smith School offers a broad range of experiences in Key Stage 5 of which linear (2-year) A Levels are the main academic element.
Our Sixth Form offers your child the opportunity to achieve their academic potential with a choice of over 24 A Level subjects and the option of completing the Extended Project Qualification (EPQ), as well as a variety of enrichment activities (including leadership, service and physical activity).
Your child will also receive comprehensive support in careers education, university applications and preparation for life beyond school. The result? 92% of our students gain places at their first choice world universities including Cambridge and Yale.
Why Do Families Choose Alice Smith School?
INNOVATIVE CURRICULUM
Our innovative approach to a traditional British education helps foster character, emotional intelligence and grit.

BRITISH TEACHERS
83% of our teaching staff are from the UK and stay with Alice Smith for an average of 6 years or more.

UNIVERSITY PROGRESSION
62% of our students achieve A* to A grades in A Levels, leading to 92% of our graduates gaining acceptance at their first choice world-ranking universities.

DIVERSE INTERNATIONAL COMMUNITY
Our student body has 47 different nationalities represented with over 34% of them from our founding nations of the UK, Ireland, Australia and New Zealand.

TRANSFERABLE EDUCATION
Our academic programmes follow the National Curriculum of England which ensures a seamless transition back into the education system in the UK and around the world. To ensure this, we conduct an annual assessment to benchmark Alice Smith students again students in the UK.

EXCEPTIONAL PURPOSE-BUILT FACILITIES
We are committed to providing your child with a learning environment that is second to none. We work with outstanding educational designers to continually improve our facilities to align with best practices. Because we are a not-for-profit school, all tuition and fees are invested back into our facilities and programmes.


Students Enjoy Stunning Campuses and World Class Facilities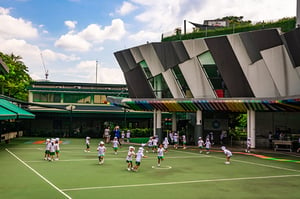 Alice Smith School boasts two campuses in Kuala Lumpur: one for our Primary students and one for our Secondary students. Each campus is intentionally designed for learning.
From our flexible spaces, rich in technology, to our state-of-the-art sports facilities, Alice Smith is purposefully designed to stimulate and engage your child.
What Our Community Says About Alice Smith School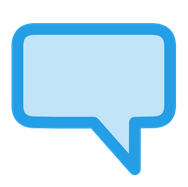 "Alice Smith has provided an excellent education for my child in all respects, preparing him well for his role in society. The warmth of the Alice Smith community is also much appreciated."
- Catherine Long (Dominic Long, Year 9)
"Our son has been in the Alice Smith School for nearly 4 years and has had an amazing experience throughout these years. Not only has he learned a lot academically, but also on a social and emotional level, we have watched him grow. The teachers and the staff at school are all highly qualified and motivated people. And the atmosphere at school is just lovely.
With all the extra-curricular activities and events going on, there was always something to learn, explore or celebrate and have fun. We will surely miss this school and will treasure the memories."
- Mirjam Nielsen (Jesse Nielsen, Year 2)