Foundation Stage : Pre-school and Reception
For 3 - 5 years olds
At the Alice Smith School your child will enjoy play-based learning experiences that are planned around your child's interests, curiosities and their natural quest for knowledge; leading to inquiry, investigations, discovery and active hands-on exploration.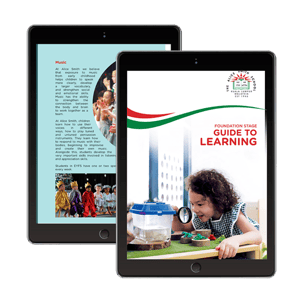 The Alice Smith Early Years Curriculum follows the skills and directives set out in the English National Curriculum.
We aim to create a treasure-house of wonder and joy for curious young minds. In order to cater for children in Pre-school and Kindergarten (3 - 5 years old.)
Play-based learning experiences planned around children's interests and curiosities.

The activities your child will have the opportunity to participate in including art, music, swimming and language.
Come explore, play, learn and grow with us!
Download our Free Foundation Stage Guide to Learning eBook
Early Years Learning Environment
At Alice Smith, we know that the environment is an important learning tool. Interesting and inviting spaces promote curiosity, encourage higher-order thinking and allow for rich exploratory play. In Pre-school and Reception, your child will learn by playing and exploring, being active, and through creative and critical thinking which takes place both indoors and outdoors.
Our Foundation stage area has plenty of green and open space for play and the facilities and resources required for an outstanding international education. Our classrooms are designed in a free flow style so your child can easily move around the space both inside and outside discovering carefully planned activities that stimulate their interests and engage them while providing learning opportunities.
There are two dedicated outdoor play areas, a discovery garden and a nature trail. Our spaces promote:
Social and emotional development

Imaginative and creative thinking

Independence, problem solving and active inquiry

Language and communication skills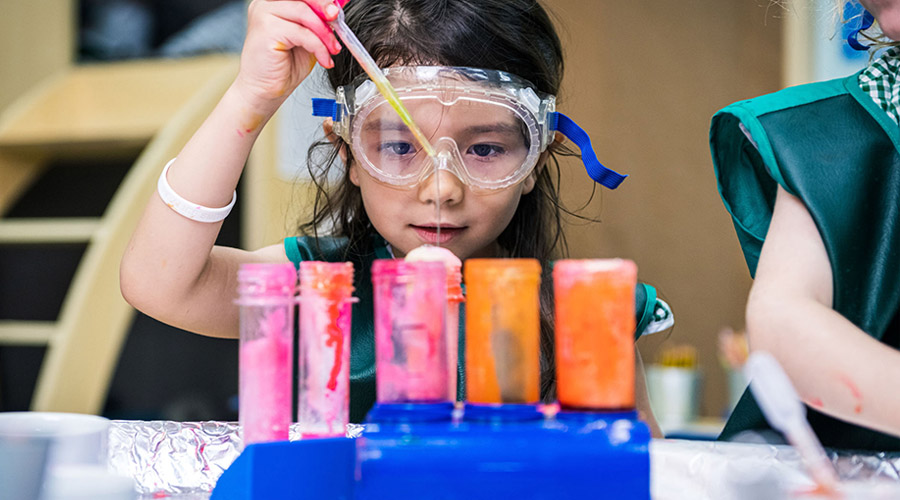 Transition to Year 1
Children in our Foundation Stage automatically gain placement into Year 1, avoiding the long waitlist.
It is very important to us that both you and your child continue to feel happy and safe as they move from the Foundation Stage into Year 1. We endeavour to make the transition as seamless as possible which is why we approach Year 1 in a similar fashion to the Early Years.
While adult-directed learning does increase in Year 1, your child will learn in a familiar environment with routines and activities that expand on their Early Years experience.Through several classroom and teacher visits during the last term of Early Years, your child will become comfortable with the next stage in their learning experience.
Why Do Families Choose Alice Smith School?
INNOVATIVE CURRICULUM: Our innovative approach to a traditional British education helps foster character, emotional intelligence and grit.

BRITISH TEACHERS: 85% of our teaching staff are from the UK and stay with Alice Smith for an average of 5 years or more.

UNIVERSITY PROGRESSION: 22% of our students achieve A* - A grades at A Level, leading to 95% of our graduates gaining acceptance at top world-ranking universities including Cambridge and Yale.

DIVERSE INTERNATIONAL COMMUNITY: Our student body has over 40 different nationalities represented with over 34% of students from our founding nations of the UK, Ireland, Australia and New Zealand.

TRANSFERABLE EDUCATION: Our academic programmes follow the National Curriculum of England which ensures a seamless transition back into the education system in the UK and around the world

EXCEPTIONAL PURPOSE-BUILT FACILITIES: We are committed to providing your child with a learning environment that is second to none. Because we are a not-for-profit school, all tuition and fees are invested back into our facilities and programmes.
We are now accepting applications for our Foundation Stage Programme.
Fill in the form below to connect with an admissions officer.